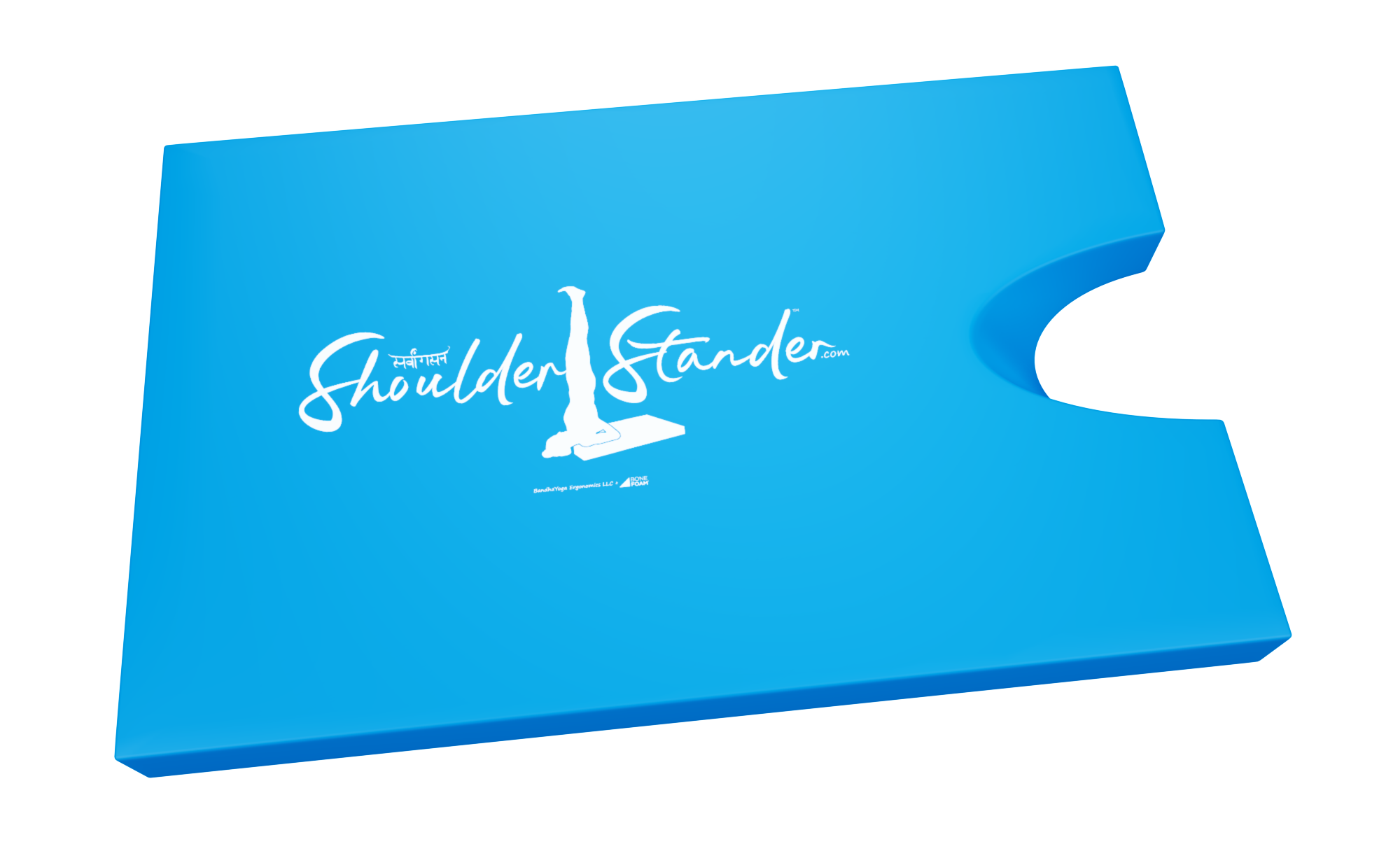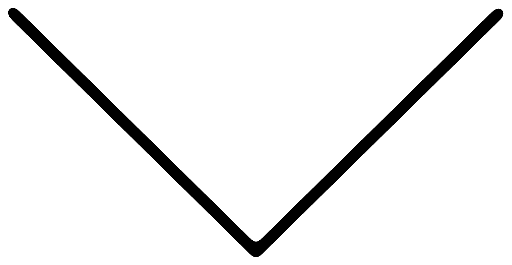 Do you miss practicing shoulder stand?
Shoulder Stander will help you practice this beneficial inversion in an ergonomic and comfortable manner.
Why are fewer yoga studios teaching this wonderful inversion?
Shoulder Stander will help yoga studios and teachers bring back the shoulder stand and teach this pose with confidence again. #iamashoulderstander
What is it?
Shoulder Stander is an innovative yoga prop designed to reduce cervical spine flexion and pressure during yoga shoulder stand.
What does it do?
It allows for a more comfortable and ergonomic practice of shoulder stand.
How does it work?
The Shoulder Stander supports the weight of the body comfortably on the shoulders and elbows while allowing space for your cervical spine (your neck) to rest in a more free, less flexed position (as shown below).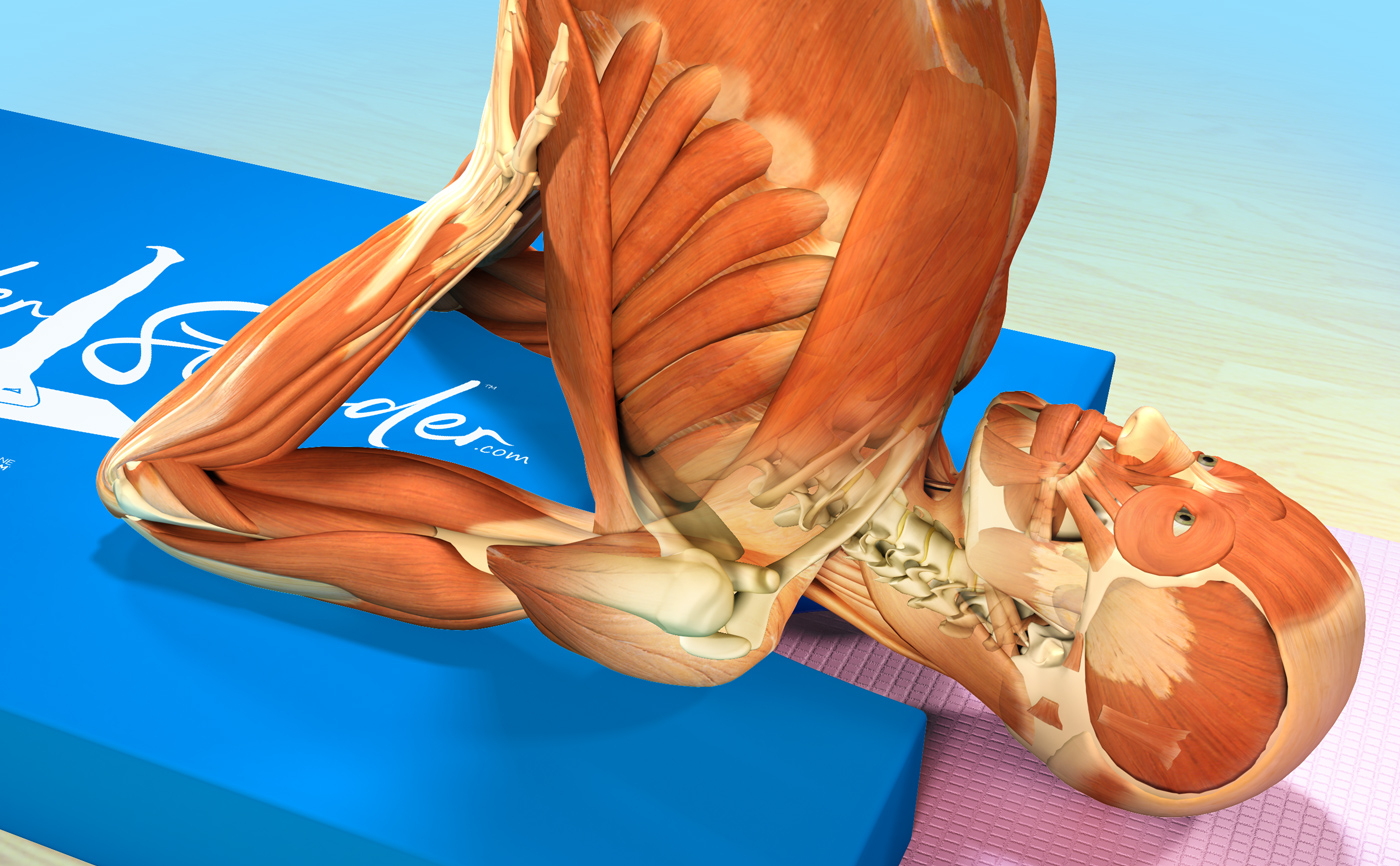 It has an innovative shape such that the weight of the body is concentrated on the shoulders, while the head and neck fit into a cutout area.

As a result, there is less flexion of the cervical spine - a smoother curve of the neck.
What about a stack of blankets?
Previously, people attempted to reduce cervical flexion in this pose by using a stack of blankets. This doesn't actually work well. A stack of blankets creates an 'S' curve in the cervical spine and may increase pressure at the vertebal bodies where they contact the blankets.

Use the slider below to see your cervical spine while using a Shoulder Stander.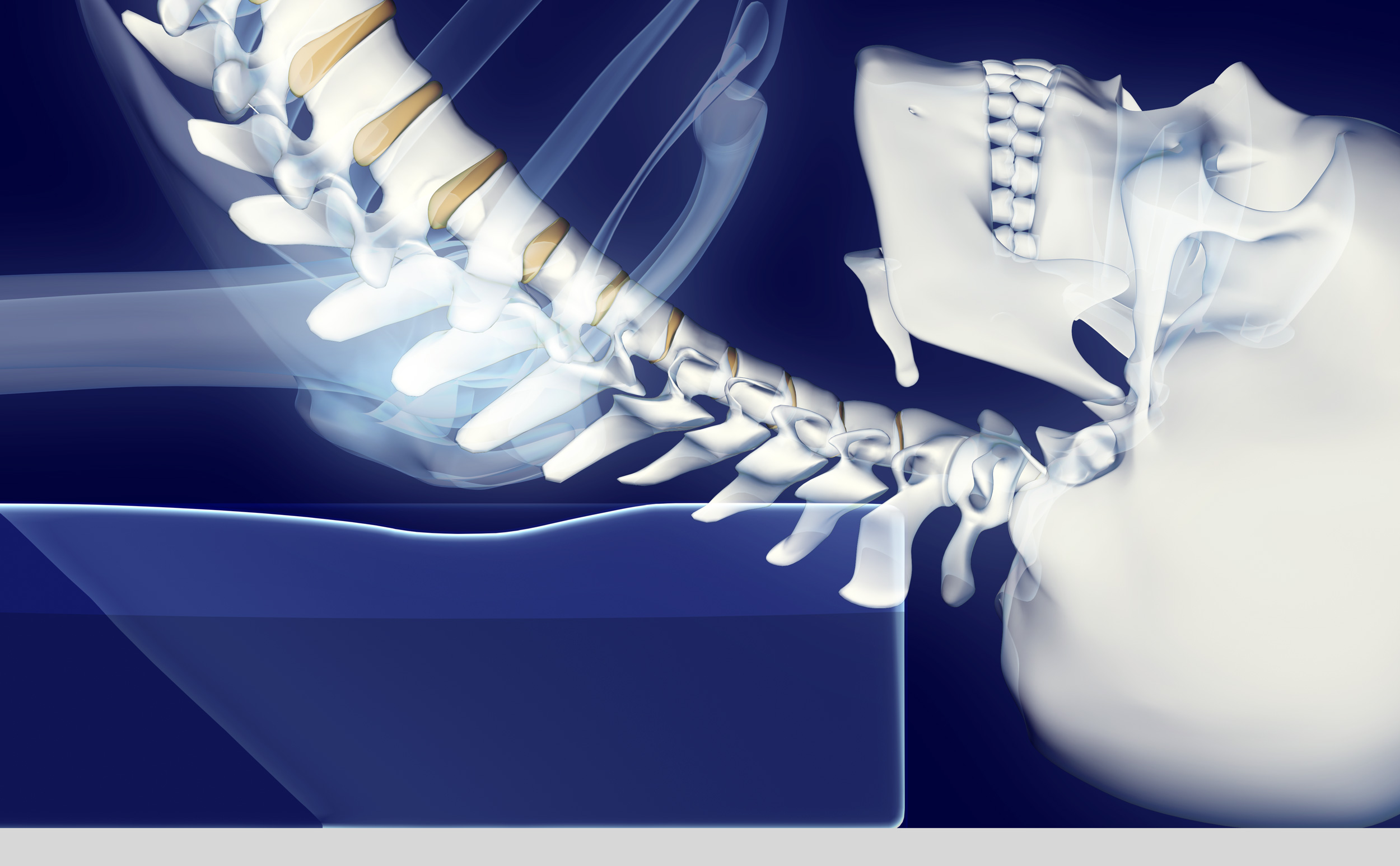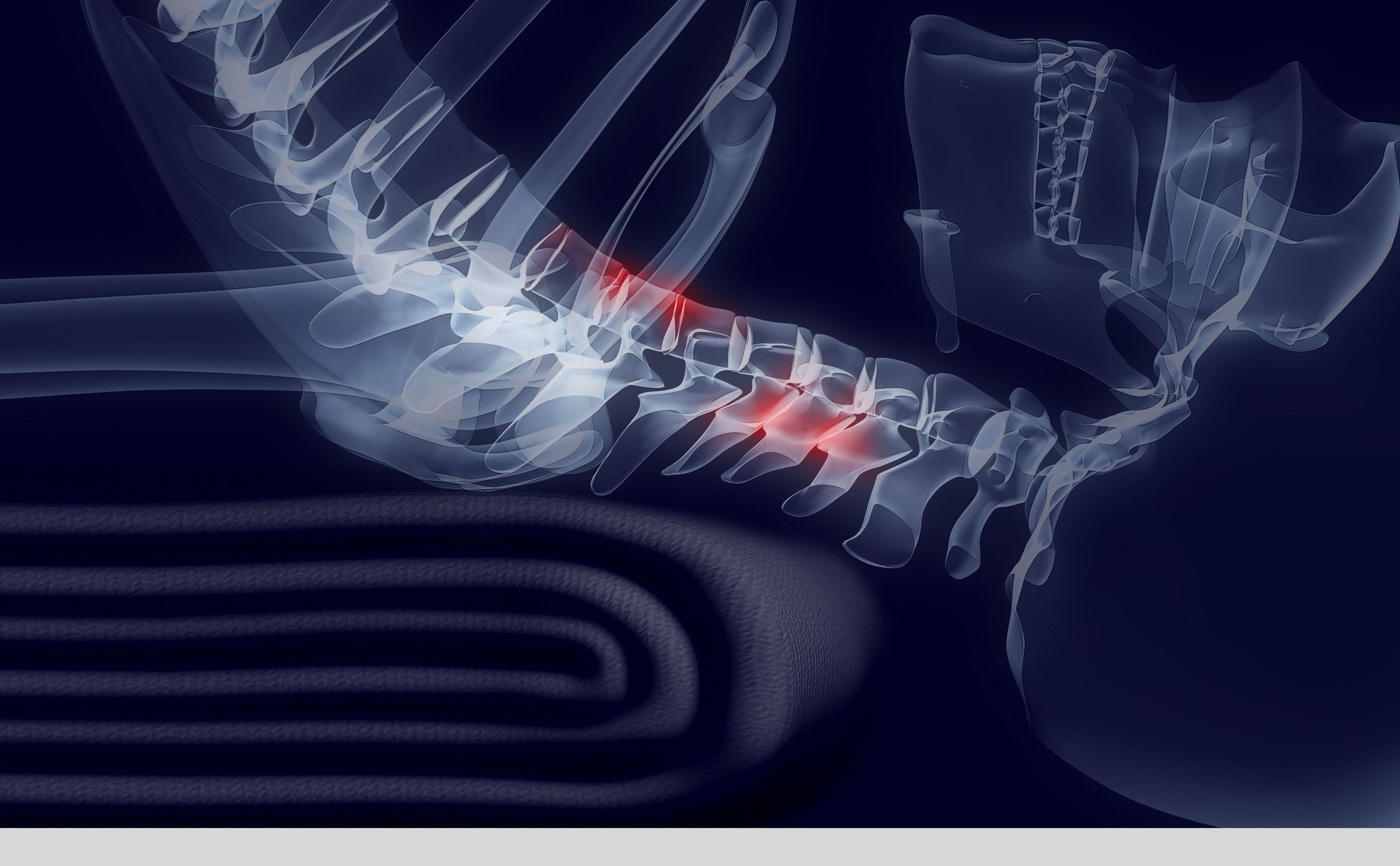 It can be quite easy for blankets to slip on each other and people tend to fall off the edge.
Additionally the length of the Shoulder Stander has been designed so that when you come out of the pose your sacrum lands sqaurely on the device, thus avoiding hyperextension of the lumbar spine.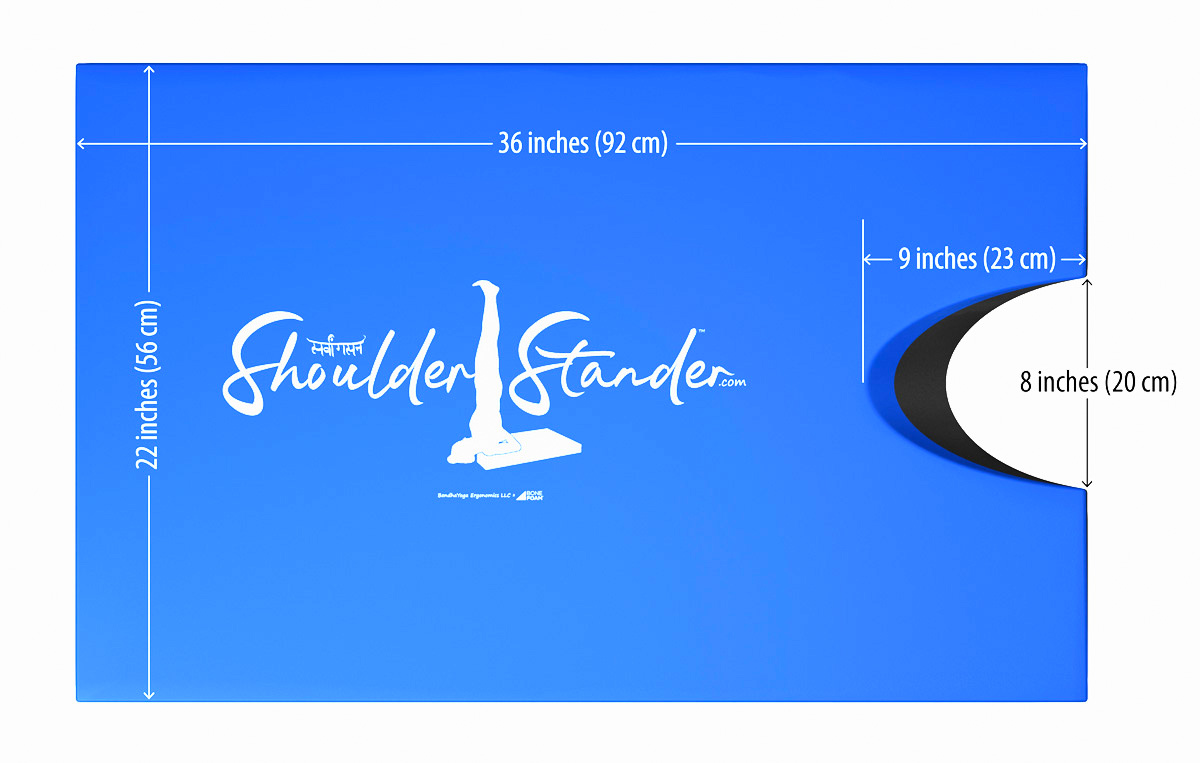 Quality
We went with the highest quality on the Shoulder Stander. Testing a variety of different materials for the most effective firmness.
The Shoulder Stander is made with medical grade quality closed-cell foam that is ultra durable and water resistant. It can be cleaned easily with a damp cloth.

The Shoulder Stander is made in the U.S.A. using patented technology.
How can I get one?
Click here toSHOP

Enter our #iamashoulderstander contest for a chance to win one for your studio!
We offer discount pricing for yoga schools and studios.
Return Policy
Return your Shoulder Stander within 30 days for any reason and we will happily provide you with an exchange or refund of the pruchase price (less shipping).
"I finally had a chance to use it and it felt AMAZING. No pressure and a whole new sensation.
It cleared up my sinuses as well."
- Mahnaz Jahangiri, Samadi Yoga
Shop Now
"I've been using Dr. Long's Shoulder Stander for about three months now, two or three times a week. I'm a 62-year old ex-athlete with very tight shoulders. I've had a yoga practice for twenty years, but sarvangasana was just not in it prior to this. Now I'm comfortably in a well-aligned shoulder stand for 2-3 minutes at a time and feeling the benefits. The Shoulder Stander is very well-designed and solidly made. I'd hate to be without it!"
- David Schafer, ReneeYoga
Shop Now
"I've witnessed the Shoulder Stander completely transform so many students' inversions. It' such a simple yet profound tool. I can't believe someone didn't come up with this idea sooner!"
- Indira Kate Kalmbach, Pavones Yoga Center
Shop Now
How do I use it?
Follow the steps below to practice shoulder stand comfortably with your new Shoulder Stander!
Step 1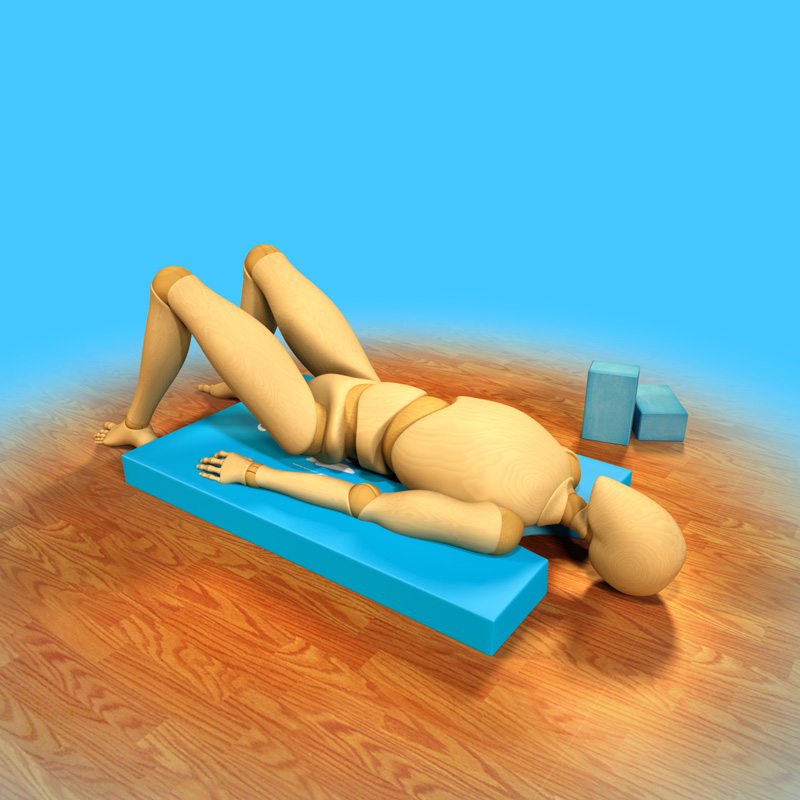 Lay across your Shoulder Stander with your shoulders as close to the edge as comfortable and your neck resting freely within the "U" groove.
Step 2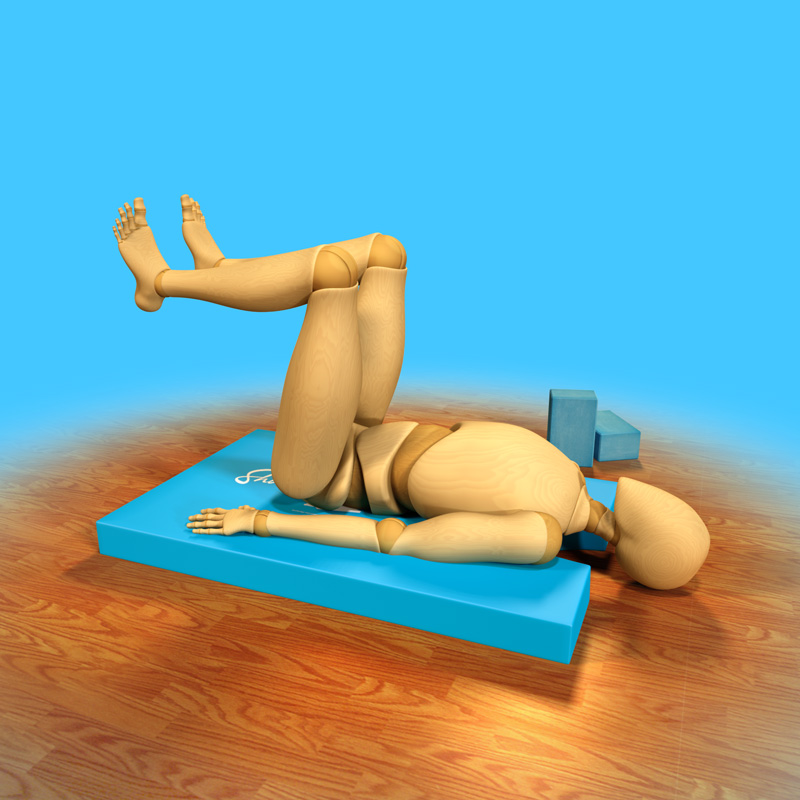 Raise your feet off the floor, bring your knees toward your chest and start to shift your weight into your upper back and shoulders.
Step 3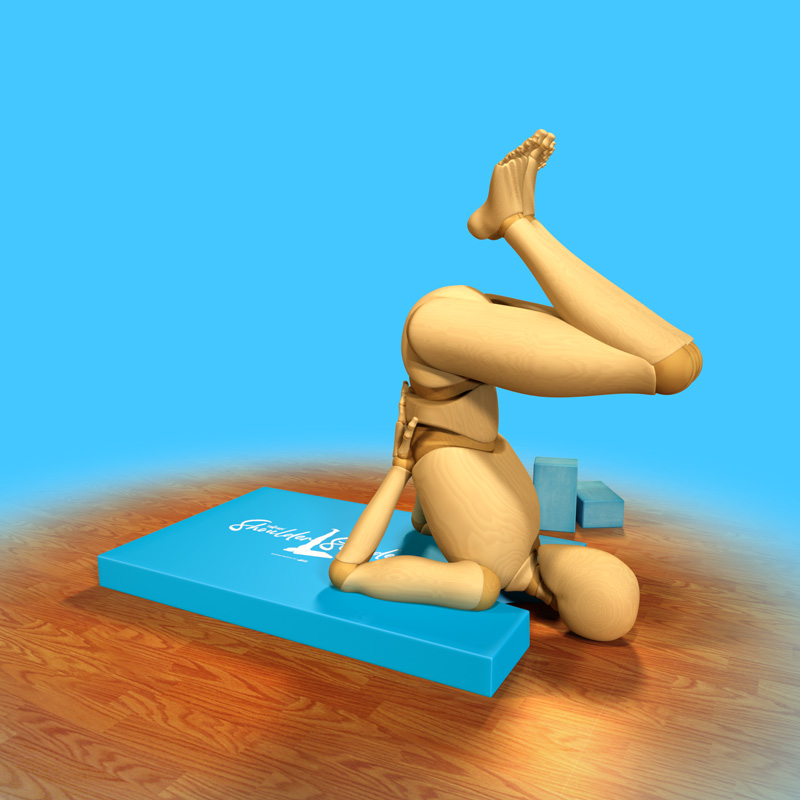 Keeping your knees bent lift your pelvis up over your shoulders. Place your hands on the lower back to support the pose. Stay here with your knees bent until you find a comfortable balance.
Step 4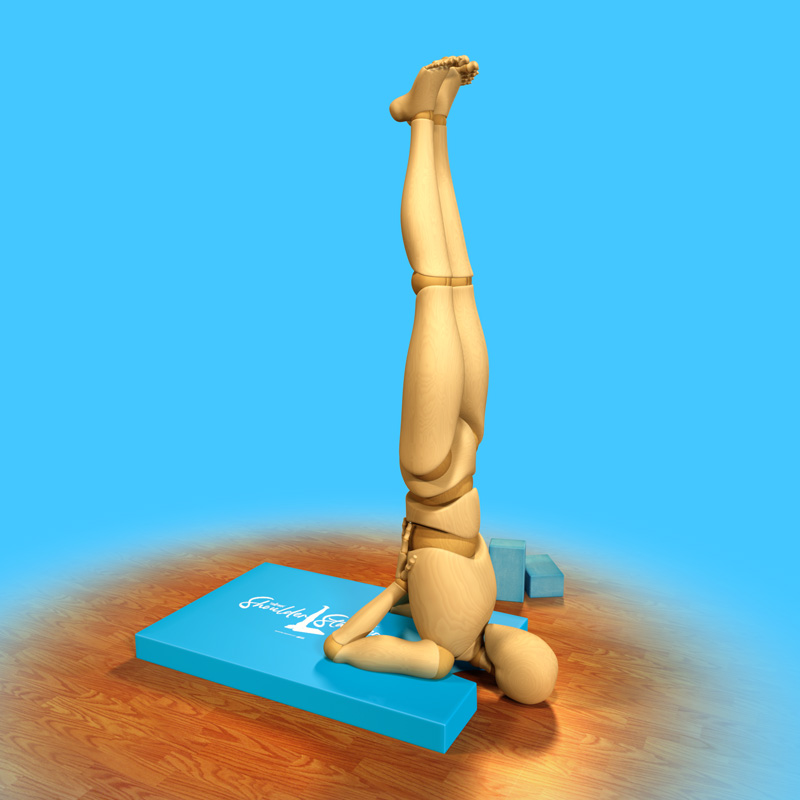 Bring your elbows together and walk your hands up your back as you extend the knees and press up into full shoulder stand. Engage your abdominals and glutes to stabilize your core.

Gently lean back into your hands and allow your chest to expand. Breathe and stay in the pose for about 30 seconds in the beginning and gradually build up to a minute or two, using good form.

Note: Your neck should rest freely in the groove WITHOUT touching the prop. All bodyweight should be squarely on the shoulders.
Step 5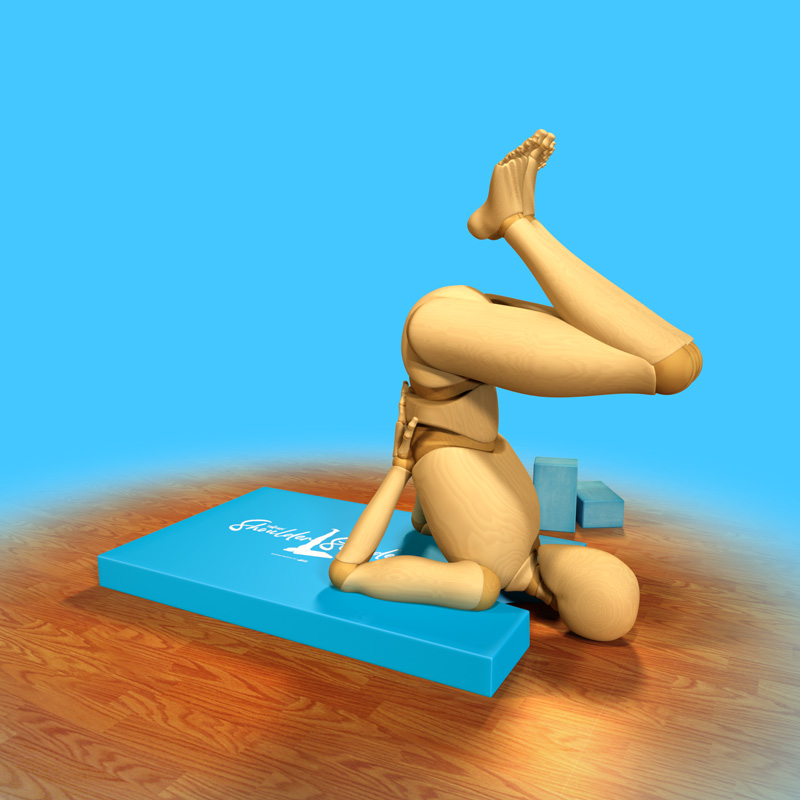 To come out of shoulder stand gently reverse the process. Slowly bend your knees to lower your center of gravity. Support your back with your hands as you roll back onto your Shoulder Stander.
Step 6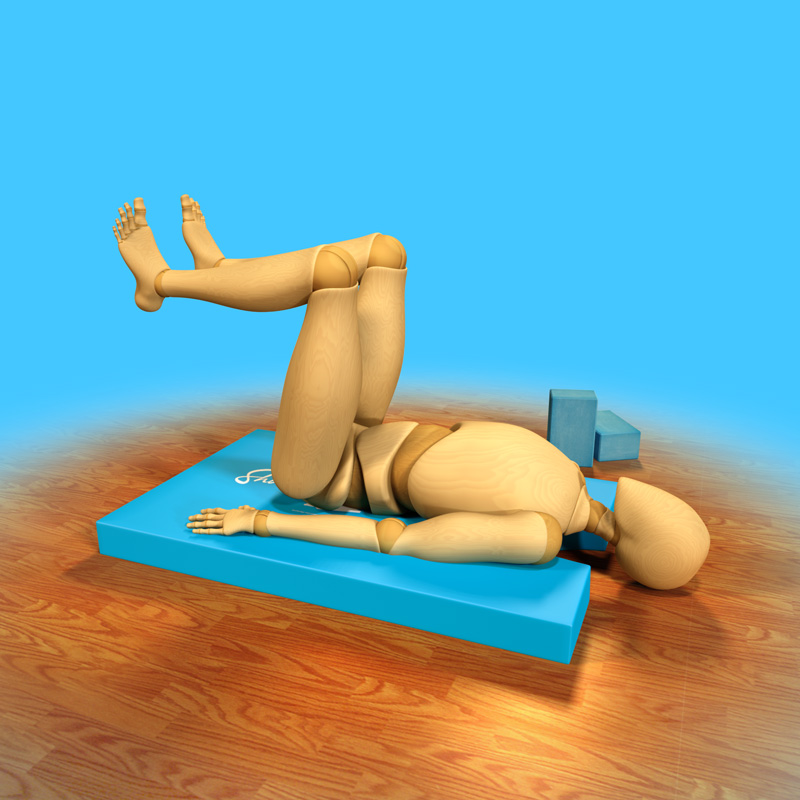 Keep your knees bent as you come down. This keeps your weight closer to your core making it easier to maintain careful control of your decent.
Step 7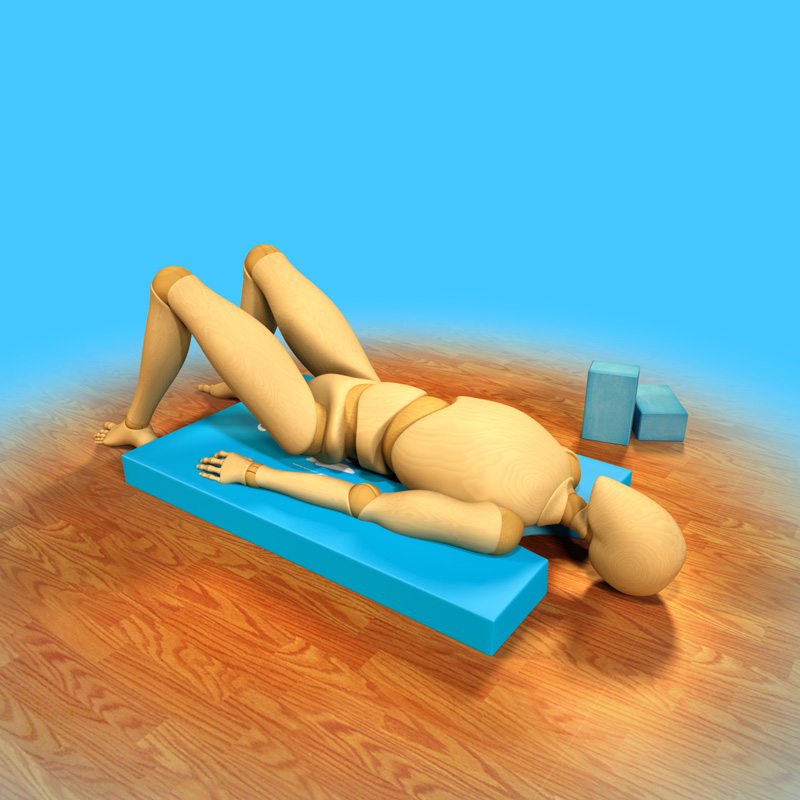 Place your feet back on the floor and relax for a few moments. That's it! Repeat as desired or continue with your yoga practice!
Halasana (Plow Pose):

This pose requires greater flexibility. If you choose to practice plow pose using the Shoulder Stander, it should always be done with the feet on a chair to limit the amount of spine flexion.
Be at the forefront of the latest science and research related to yoga, anatomy, biomechanics and ergonomics.